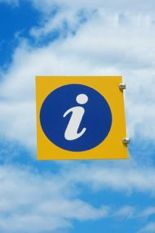 This site collects a limited amount of personally identifiable information from our users and occasionally uses that information for marketing. Readers may opt out of any marketing efforts.
Information about clients' businesses and their Internet properties always remains confidential.
Cookies
This site uses "cookies" for navigation purposes. These are files that are placed on your hard drive. They help the site recognize repeat visitors — almost all web sites and advertisers use them. Internet Forestry cannot view personal information on your computer via cookies. You can choose not to accept cookies by modifying your browser settings. You may remove any cookie stored on your hard drive by deleting it in your browser's settings section, usually found under Preferences.
Comments
User-submitted names, links and email addresses are collected as is customary in the process of submitting blog comments. Information gathered from comments is used solely to help Internet Forestry protect itself from spam and other abusive posters. Information provided for comment verification is not sold or shared.
Marketing
If you choose to communicate with us (for reasons other than posting comments), we reserve the right to add your information to an email marketing list that could be shared with third parties. If we do share the personally identifiable information you provide, it will be with a responsible and product-appropriate marketing partner. These partners are chosen with care. If you want to opt out of any such list, simply include a statement to that effect along with your email. We do not cooperate with spam operations or similarly objectionable advertisers. We hate them, too.